Learn About TGH Urgent Care & the Walk-In Medical Treatment We Provide Patients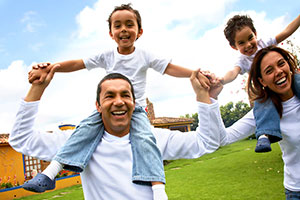 FOR INFORMATION, PLEASE CALL 813-660-6900
If you're seeking information about TGH Urgent Care, then chances are you or a loved one is feeling under the weather. The good news is that our staff is ready to help. Our walk-in clinic is just a short drive away and open during hours that are convenient for our Tampa Bay area patients. Our caring and compassionate healthcare professionals have extensive experience diagnosing and treating a wide range of non-life-threatening conditions for both adults and children ages two and older, including:
Coughs, colds, and flu
Urinary tract infections
Rashes 
Broken bones
Lacerations
Ear infections
Sprains and strains
Sinusitis 
We also treat non-emergency work- and auto accident-related injuries, such as whiplash, bruising, and muscle soreness. What's more, with an X-ray machine and other diagnostic testing services available, our staff can provide a quick diagnosis and determine if your injuries warrant more specialized care. 
A Full-Service Clinic
In addition to speedy medical evaluations, TGH Urgent Care offers a number of other services, including vaccinations, breathing treatments, and ear wax removal. We can also provide annual, pre-employment, school, and sports physicals. And, since all of these services can be performed on a walk-in basis, you won't have to make an appointment and wait weeks for the next available slot. 
To learn more about TGH Urgent Care and the medical services we provide patients throughout the Tampa Bay area, contact us today and speak with one of our representatives. Life may sometimes knock you back, but with TGH Urgent Care in your corner, you'll be able to roll with the punches.
Hours: Monday through Friday, 10 a.m. - 10 p.m., Saturday and Sunday, 10 a.m. - 8 p.m.