Receive the Auto Injury Treatment You Need at TGH Urgent Care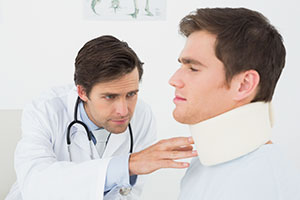 FOR INFORMATION, PLEASE CALL 813-660-6900
The unthinkable has happened. You or a loved one has just been injured in a car accident. What do you do now? If your injuries are minor, you could wait days, even weeks, to have them assessed by your primary care doctor. Or, you could choose a quicker and more efficient alternative – visiting an urgent care. For local residents, the urgent care center of choice is TGH Urgent Care. We are a state-of-the-art walk-in clinic that provides personalized non-emergency auto accident-related injury treatments. And, since our health care center is always adequately staffed with highly trained and experienced medical professionals, you can count on short wait and turnaround times. Plus, you will always receive the care you need when you need it most, as we are open during convenient hours that suit your busy schedule.  
The Expert Treatment That The Community Deserves
You cannot predict when a car accident will happen, but our medical staff can offer the effective care you need when one does occur. If you visit TGH Urgent Care in need of treatment for a minor auto injury, then you will be quickly met by our expert personnel who will thoroughly assess your injury and address any questions or concerns you have. We can even provide diagnostic testing services onsite, such as X-rays, so you can receive all the care you require all in one place. Some of the car accident injuries that we treat, include:
Bone fractures
Sprains
Strains
Lacerations
Whiplash
Bruising
Muscle soreness
And more
Why wait to receive treatment after a car accident? Visit TGH Urgent Care when you need treatment for a non-life-threatening injury. We are happy to provide care to all adults and children residing throughout the Tampa Bay area. 
Hours: Monday through Friday, 10 a.m. - 10 p.m., Saturday and Sunday, 10 a.m. - 8 p.m.