All Types of Physical Exams are Offered at TGH Urgent Care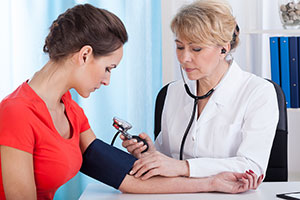 FOR INFORMATION, PLEASE CALL 813-660-6900
Whether you need a wellness physical to stay on top of your health, or you or your child is required to have a physical before starting school, a sports program, or new job, stop by TGH Urgent Care for quick and convenient services. Conveniently located to provide comprehensive health care to residents of the Tampa Bay area, TGH Urgent Care provides the following types of physicals: 
Annual Wellness Physicals
The best way to evaluate your health is to receive an annual wellness exam. During this examination, a health care provider will review your medical history with you, perform a physical examination, and take your vitals. Then, based on the findings, other diagnostic testing and/or vaccinations may be recommended. 
Pre-Employment Physicals
In certain professions, employers require new hires to undergo a physical in order to ensure the employee is in adequate health to perform the job required. A typical aspect of a pre-employment physical includes an eye exam to ensure a worker's eyesight is sharp enough to operate a company vehicle. 
Pediatric School & Sports Physicals
Most schools and sport programs require children to receive a physical exam to ensure they're healthy enough to participate in activities. At TGH Urgent Care, we understand that your schedule is hectic enough as it is, which is why we're open for extended hours, so you can come visit us before work or after school – whenever it works best for you.
Our walk-in clinic is at your disposal, so stop by when you need us. 
Hours: Monday through Friday, 10 a.m. - 10 p.m., Saturday and Sunday, 10 a.m. - 8 p.m.