The Urgent Care that Offers In-House Diagnostic Testing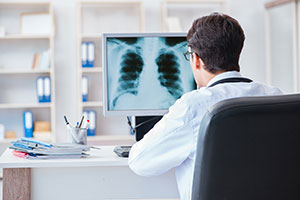 FOR INFORMATION, PLEASE CALL 813-660-6900
TGH Urgent Care provides in-house diagnostic testing in order to accurately diagnose our patients' health conditions. So, if you're worried that your child's fever may be a symptom of strep throat or concerned that your twisted ankle may be fractured, you can count on our dedicated medical professionals to provide a prompt and accurate diagnosis through in-house laboratory and diagnostic testing. 
Fast Service for Health & Wellness
As a patient-centered facility, we make it easy for you to see a medical professional for an everyday health concern by offering convenient hours. Simply put, at TGH Urgent Care, we're open when you need us. We diagnose a wide range of non-life-threatening injuries and illnesses, for both adults and children, with services that include:
Urinalyses
X-rays 
EKGs
Lab draws
Flu tests
Strep throat cultures
Pulmonary testing
Hemoccults
Blood glucose tests
Monospot tests
STD testing 
Pregnancy testing
Spare yourself the trouble of finding appointment times that suit your busy schedule. Consider urgent care testing at TGH Urgent Care, where helping residents of the Tampa Bay area maintain their health is always our top priority.
Hours: Monday through Friday, 10 a.m. - 10 p.m., Saturday and Sunday, 10 a.m. - 8 p.m.